Suncast Glidetop Horizontal Shed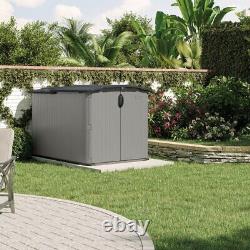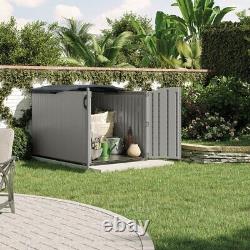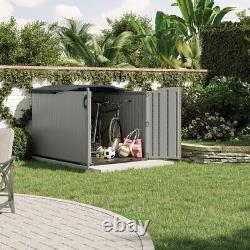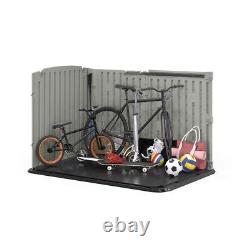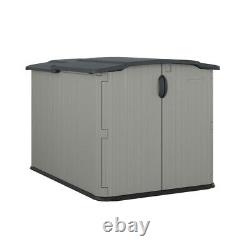 Outdoor Horizontal Storage Shed: Features 98 cu. Of space for heavier outdoor storage items such as tractors, bikes, mowers, and more without taking up too much space in your yard. Unique Sliding Lid Feature: Distinguished by its convenient lid which easily slides open for hassle-free access to stored belongings at a moment's notice. 3-door Locking System: Pad-lockable 3-door locking system helps prevent theft and unauthorized use so you can store your valuables without worry (padlock not included).
Heavy-duty Construction: Multi-wall resin panels provide water resistance and UV protection for all-weather durability, while the sturdy, reinforced resin floor withstands heavy loads. Easy To Assemble: Measures 57.5" W x 79.75" D x 52" H with a 46.5" W x 46.25 H door opening and is easy to assemble with minimal tools required. 4' 9 1/2'' W X 6' 7 1/2'' D X 4' 4'' H. 4' 2 1/4'' W X 5' 11 3/4'' D X 3' 11'' H. 3' 10 1/2'' W X 3' 10 1/4'' H.