Suncast 5 ft. 10 in. W x 3 ft. 8 in. D Stow-Away Horizontal Storage Shed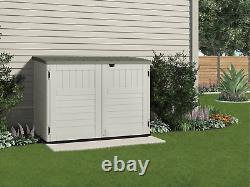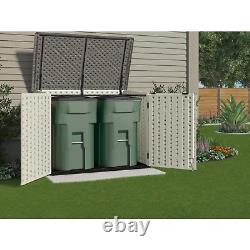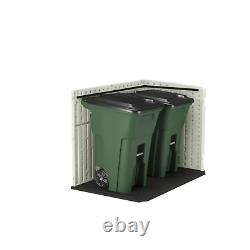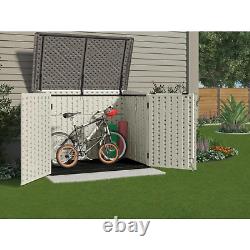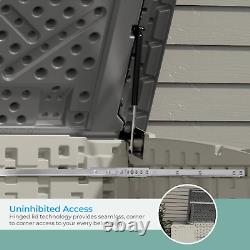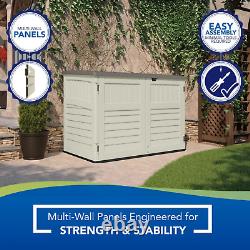 This Horizontal Shed is perfect for storing garbage cans and recycling bins as well as lawn and garden supplies, tools, smaller bicycles, patio cushions, and more. The low-profile design is ideal for placement on the side of a house, on a patio, or under a fence line. The lid features gas shocks for easy access, while the durable design is constructed using steel-reinforced multi-wall resin.
It also has a three-door locking mechanism, which can be padlocked for added security.