Suncast 34 Cubic Feet Horizontal Compact Outdoor Storage Shed, Sand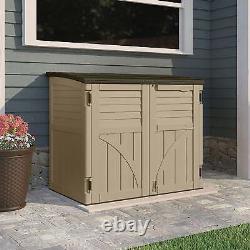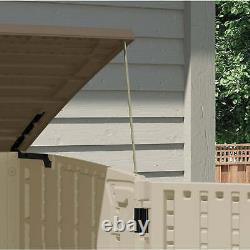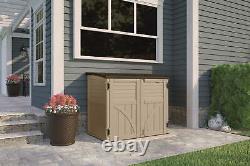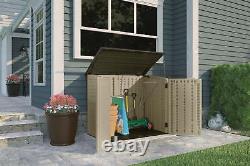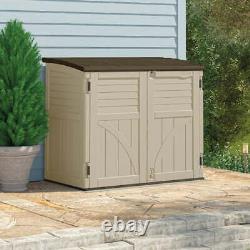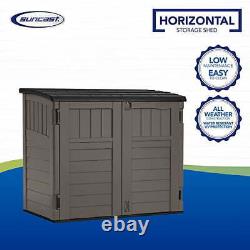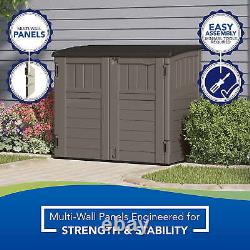 Elevate your outdoor living space with this game-changing Suncast 34 Cubic Feet Horizontal Compact Storage Shed for Outdoor Spaces, specifically designed to meet your storage needs when space is limited. The compact profile makes it the ideal solution for storing ladders, long-handled tools, garden accessories, and more. Crafted with durable all-weather plastic, this shed is built to withstand the harshest elements while providing unrivaled water resistance and UV protection.
The multi-wall panels are meticulously engineered to deliver superior strength and stability, ensuring your belongings are safely stored. With a sleek and modern design, this shed offers functionality and adds a touch of style to your outdoor space. Unleash the potential of your limited space with this hard-working shed.
Embrace the convenience, durability, and style it brings to your outdoor storage needs. Let the Suncast 34-Cubic Feet Horizontal Compact Storage Shed for Outdoor Spaces work tirelessly for you. Backyard shed with a compact profile features 3 doors for a secure storage space and easy access to your items.
Low maintenance, durable multi-wall resin construction with a sand brown finish. Reinforced floor for heavier items. Padlock ready, 3-door locking system for durable security (lock not included). Fast, secure assembly is easy for your convenience.
The door opening measures 46.25 in. W x 40.25 in. H, interior measures 2 ft. And exterior of the shed measures 2 ft. X 4 ft; 5 in. Perfect for alongside your home or in your backyard.