Store-It-Out Max 5 x 3 FT Horizontal Storage Bin Shed with Lockable Weat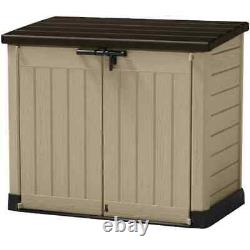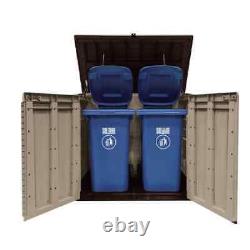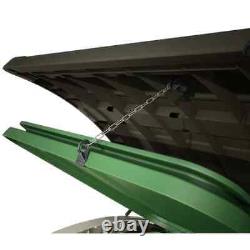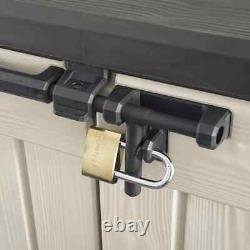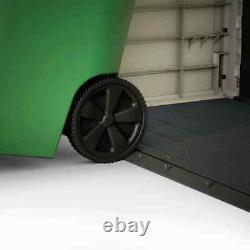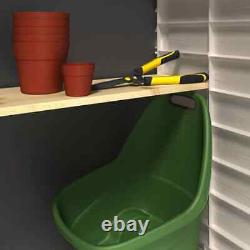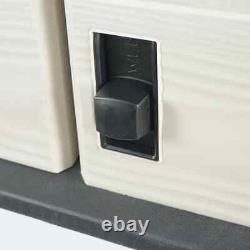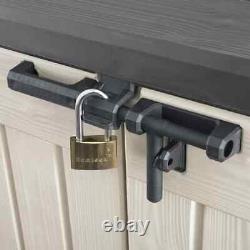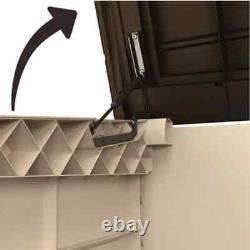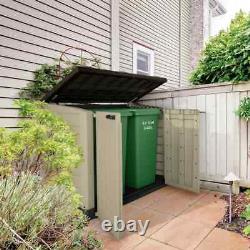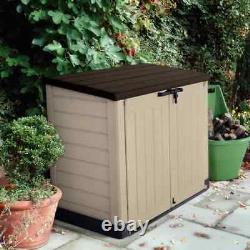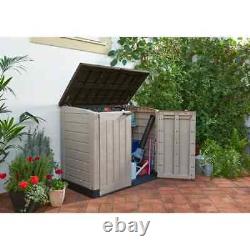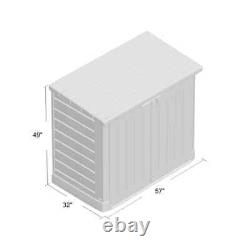 A store-it-out max is a convenient unit that provides dry and ventilated storage for up to 320 gallons of contents thanks to its durable and weather-resistant construction. In order to make storage easy it opens from the top or from the front, has an easy-opening lid, and a sloped threshold that makes rolling large items in or out simple. It holds two 63-gallon trash cans and comes with a bin-opening kit. Shelves can also be placed inside for increased storage options.
4' 9'' W X 2' 8'' D X 4' 1'' H. 4' 3 97/100'' W X 2' 5 23/25'' D X 3' 7 31/100'' H.
3' 10 9/10'' W X 3' 4 9/10'' H. Approximate Width - Side to Side. Approximate Depth - Front to Back.
Supplier Intended and Approved Use. Suggested Number of People for Assembly/Install. Additional Tools Required (Not Included).