34 cu. Ft. Horizontal Outdoor Resin Storage Shed UV Protection Lockable Door US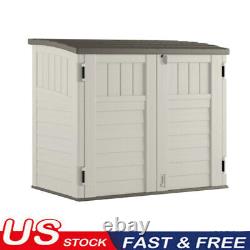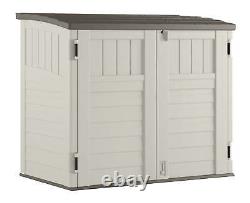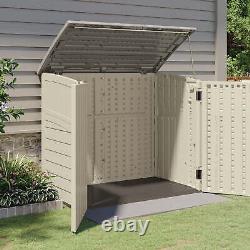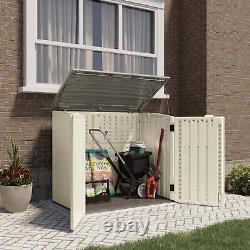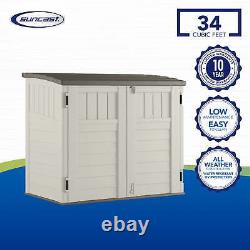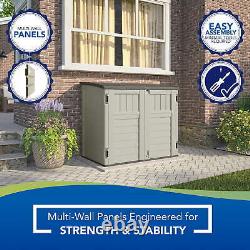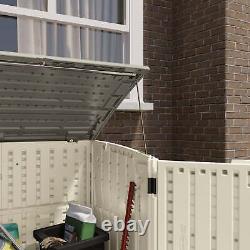 Keep your frequently used outdoor items easily accessible with the Suncast Horizontal Utility Shed. It has a sleek design to complement your decor. This utility storage shed is suitable for storing lawn and garden supplies, tools and bicycles. It helps keep the outside area of your home more organized. The Suncast utility shed features strong, double-wall resin construction for longevity. Its large capacity provides ample storage space. This Suncast storage shed has a wide door opening, making it easy to store and remove items.
Outdoor storage shed for storing garbage cans, tools, lawnmowers, shovels, sports equipment, and garden accessories. Durable, multi-wall resin panels are engineered for strength and stability. Easy-lift lid with prop rod for simple and quick access to your items.
All-weather construction provides water resistance and UV protection, maintaining the appearance of the shed throughout all seasons. Features a three-door locking system for security of your outdoor accessories. Suncast Horizontal Utility Shed measures 32.25 in. Perfect for your backyard or patio.
Exterior (W x D x H): 53 x 31.5 x 45.5 inches. Interior (W x D x H): 49 x 28.25 x 40 inches. Door opening (Wx H): 46.25 x 40.25 inches.