26 Cu. Ft. Plastic Outdoor Horizontal Storage Shed Waterproof and UV Resistant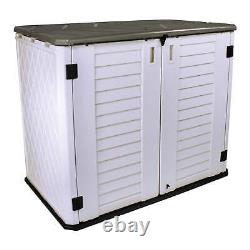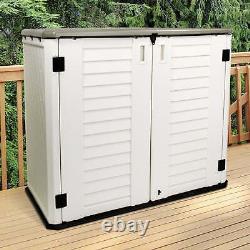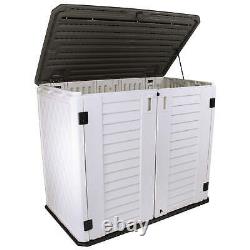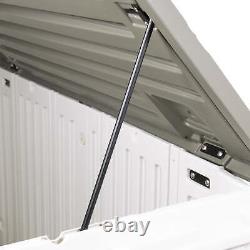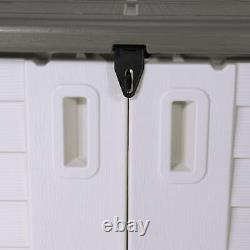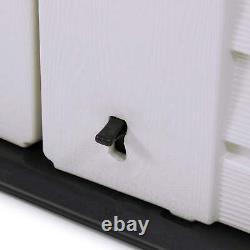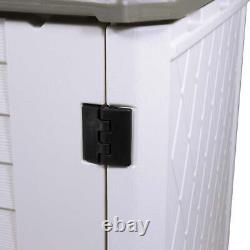 The Horizontal Storage Shed with its white and gray finish is the perfect place to store your outdoor items for easy access. This utility shed features heavy duty hinges, locking step latch, lid support and is made with strong, double-wall construction to withstand harsh weather elements while keeping your items clean and protected. Its large capacity and three openings allow you to quickly add or remove items as needed. The 26 cut Horizontal Utility shed measures 50 in. Making it an ideal size for most backyard spaces.
Perfect for storing two 22 Gal. Trash Cans, Bicycles, Toys, Lawn Equipment, BBQ Grills, Garden Accessories, and more. Durable, multi-wall panels for strength and stability.
All-weather construction provides water resistance and UV protection. Easy to lift lid with prop rod for quick access to your items.
Features multi-opening doors that can be locked to help secure your outdoor accessories. Exterior Dimensions (W X D X H): 50 X 29 X 41 inches. Interior Dimensions (W X D X H): 46 X 25.2 X 38.6 inches.